Business contents
3 business of Abeseisakusho
① Precision mold ,precision press mold
② Precision processing parts
③ Equipment parts
 Not only in Japan, many countries customers choose us.
 Our strength is processing of precision mold for semiconductors.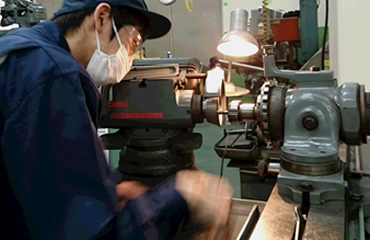 Example of processed products
① Precision mold, precision press mold
 design→processing→assembly→try press and adjustment →delivery
② Precision processing parts
 Component replacement for worn out parts , design process and repair for parts.
③ Equipment parts
 Various equipment parts from 1 μ to 1000kg.